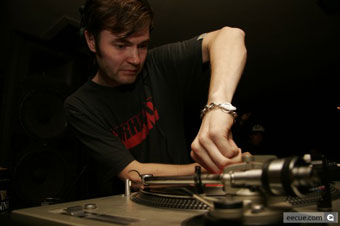 host: dnbshare.com | info: redbullmusicacademy.com
Soul:ution radio is all about pushing forward thinking, high quality Drum and Bass music. Whether it be old or new, nasty or smooth, dark or musical.
Marcus Intalex for Red Bull Music Academy Radio feat heaps of new tunes plus a heavy Mix by Seba. Photo taken from eecue.com.

Tracklist:
Calibre – Intro – Dub
Seba – Arsenic – Dub
Survival – First – Dub
Lynx- Break The Mod – Soul:r
Mistical – Some Think – Soul:r
DJ Vapour – Here Comes The Rain – Dub
Atlantic Connection – Polaroid – Dub
Eveson – Deeper Still – Dub
Bal – I Saw U Blink – Dub
Seba Mix:
Seba & Paradox – Back From Eternity – Arctic Music
Seba & Paradox – Fire Like This – Secret Operations
Seba & Krazy – Imperial Moment – Dub
Seba – Your Deepest Love – Secret Operations
Seba & Krazy – Untitled Amen Track – Innerground Dub
Seba & Paradox – Red Tears – Secret Operations
Seba & Paradox feat Robert Manos – Wake Up Call – Secret Operations
End Of Mix
Digital N Spirit – Phantom Force Remix – Dub
SKC – Do That Thing – Dub
Jonny L – The Bells – Pirahna
Calibre – Deeep – Dub
Mosus – Code 909 – Dub
Angel Zero – Recess – Warm Communications
Rufige Crew – Malice In Wonderland – Metalheads
Klute – 174 bpm – Commercial Suicide