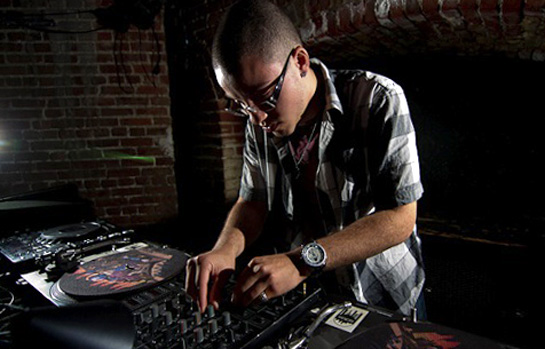 info: texturesmusicgroup.com, soundcloud.com/texturesmusic
Head Honcho of Textures Music Group himself, Aquasion giving us a little taste of what himself and his Imprint are all about. Click "read more" for the Interview and what the future of Textures Music holds in store for us. Lots of timeless, jazzy rollers in here. Essential.

Please introduce yourself briefly…
My name is Jay but I go by Aquasion as my music production moniker. I've been writing beats since 2006 and have progressed over the years perfecting my craft as a jazzy and deeper drum and bass producer. I run the Textures Music Group drum and bass label and have many artists around the world that feature on the label such as mSdoS, Soultec, Blade, Smote, Melos, MJT, Scott Allen, Dirrrty B, Subsid, Tidal, Jrumhand, Subway Funk and a few new artists like Ackute, Translate & Gordelax… the list is too long to mention. We have had many tracks supported by heavy weights in the music community such as Fabio from the BBC Radio 1xtra drum and bass show, LTJ Bukem, Stunna, Chris Inperspective, Andy Sim, Blade, Smote, Komatic, Tidal, Nookie from Phuzion Recordings and many BassDrive and underground DJ's around the world.
How would you describe your approach to making music?
I like to find a nice jazzy rare groove pad or loop that has a groove first and foremost. I sample a lot of jazz, funk and soul, nu jazz and lounge music to find the sound I'm looking for. This is why I think my production's have a lot of originality and feeling to them because the sounds you're hearing are from real people pouring their heats out on a muted trumpet or the piano as opposed to something straight off of a VST or something like that. I think that maintains the integrity of the jazz element and allows me to build on that by adding my 'midas touch'.
Tell us more about the tracks on your new EP for Textures Music Group…
My freshman album is coming out on April 28th worldwide on TMG. It's been supported by LTJ Bukem extensively and continues to be today. It's taken me a great deal of time but I feel like this album is a little bit of everything. The EP is titled 'The First Discovery' because everyone has their own first discovery about themselves in some way, whether it's how you walk or talk or dance and sing. It's being aware of something cosmic that was always there that for some reason you never noticed but once you did take account of it you were changed by it for the better.
What else have you been working on recently?
I've been working with a lot of new producers from around the globe to put together new projects that are innovating the way things are done on digital labels in general. We're doing an exclusive remix project with Soultec for his upcoming album which will definitely be breaking grounds this year. We have a couple albums coming from other TMG producers that are due out this year so hang tight for that. Also, we're doing some work with Blade that will be fresh out this year. I also work with the Soul Deep Recordings crew on a lot of their promotion and distribution. It's all about promoting the deeper vibes and I'm happy to be a part of it all.
Got any other releases in the pipeline we should look out for?
Absolutely, look out for Blade's album, an album from Melos, new producers that are featuring on TMG this year and general things like merchandise and possibly some vinyl this year with tunes that LTJ Bukem has been rinsing on his worldwide tour that nobody would otherwise have on vinyl. There's plenty more going on that I'll keep under wraps for now.
Anything else you want to tell us about?
We're planning on revamping the Textures Music Group (www.texturesmusicgroup.com) website and are going to be looking at licensing and publishing for each and everyone of our artists who wants to advance their musical endeavors in the drum and bass community as well as other things like music videos, interviews and plenty more that we can't talk about yet!