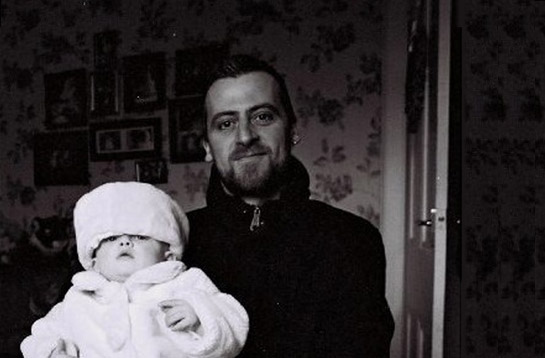 info: texturesmusicgroup.com, soundcloud.com/texturesmusic
Toez is an amazing artist who writes music with a passion and an inspiration not common in drum and bass anymore. You can expect deep as well as summer vibes on his debut album "The Rosa Flow" inspired by the earlier days of drum and bass. Also, look out for the excellent remixes courtesy of Aquasion and Blade.
Here is the next big Textures Music Group related special – Supernice, extraclassy, laid back riddims in the mix by Toez. Lots of tracks from his debut album "The Rosa Flow" inside, check it out available now in all major download stores. Click "read more" for the Interview.

Please introduce yourself briefly…
My name is Toez, and for twenty years I've followed all forms of beat. Like Grooverider said 'its all house music.' Drum and Bass has just never failed to appeal throughout, and making my own has become the logical progression.
How would you describe your approach to making music?
My approach has always been simple. Never mind the science of digital production, just find a groove. Whether that comes from a melody on a synth, or from chopping up a 40 year old funk sample. If its running its running. The simplest sounding things are often the best, thats why producers like DJ Premier, Tony Touch and Clark Kent are my heroes.
Tell us more about the tracks on you new EP for TMG…
These songs are a roll through the spectrum of the Liquid genre I've built and loved. They vary from classic house inspired 'The Rock', to the Rollers sound '(I Know) You Love Me' to tracks like 'California' who's inspiration is in old Main Source and Gangstarr joints. The underlying theme though is funk. Simple, and thankfully I was blessed that Textures rolled with it too!
What else have you been working on recently?
Little else frankly! I'm not the most productive producer, after all it took me 14 years to send out my first demo! I'll only develop something if I really like it, quality over quantity is paramount.
Got any other release in the pipeline we should look out for?
I've a nice little piece called 'Silk Roller' which hopefully will see release on the exciting Soul Deep imprint soon, and additionally a funked out track 'They Shoot Horses' I love, thats been picked up and is forthcoming on Pitbull Recordings.
Anything else you want to tell us about?
I'd just like to thank all the people who've supported me so far and provided invaluable advice. Big up Jay Aquasion, Melos, PMX, Andy Sim, Paisox, Chris Inperspective, Soultec and all others I've bumped into. This is a very healthy form of beat and the talent is bursting out of it! Peace.