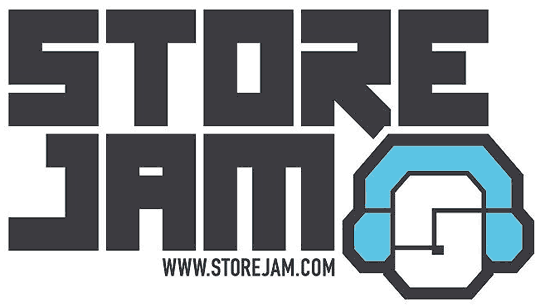 info: soundcloud.com/madcap | storejam.com/about
StoreJam, the new digital music store with a difference. Launched in November 2012, StoreJam is supplying worldwide music from some of the finest labels & artist's around. Founded by one of the deepest producer's in drum & bass "Phat playaz" together with his web designers, and promotional team, StoreJam was created for a place to purchase good music!
Mr. Madcap rolling out the liquid tunes with a rough and sometimes oldschoolish edge for storejam.com. I personally love that vibe.

Tracklist:
01. Furney – Mowabi – Creative Wax Dub
02. Jazzanova Ft. Ben Westbeech – I Can See (Paul SG Remix) – Dub
03. Madcap – Breezin' – Creative Wax Dub
04. Madcap – Living In Shadows – Dub
05. dRamatic & dbAudio – By My Side – Creative Wax Dub
06. Madcap – Erotic – Sheer Velocity Dub
07. Presents – Call Me – Phuzion Records
08. Calibre – Clipper Man – CIA
09. Stunna – Come Along – Criminal Records Dub
10. Arp1 & mSdoS – Soul Hearts – Sheer Velocity
11. Madcap – Together – Dub
12. Nookie – A Drum, A Bass & A Piano (Madcap Remix) – Phuzion Dub
13. Nookie – Mind Games (Furney Remix) – Phuzion Dub
14. Furney & Paul SG – Room 2 – Dub
15. Mindmapper, Silvahfonk & Madcap – Up 'N'Smoke (Madcap VIP) – Creative Wax Dub