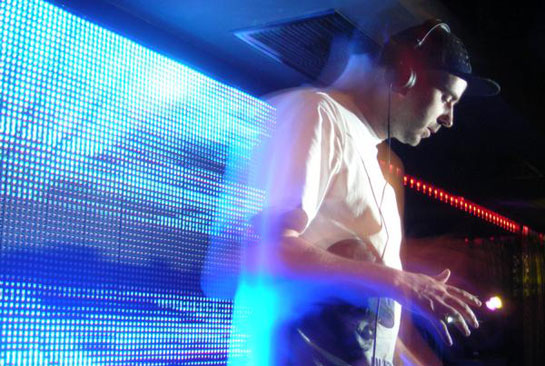 info: myspace.com/redeyesdj, homebasscommu.mypodcast.com
At Dubway Red rocked the the dancefloor along side mc Youthman. It was so good to hear the freshest dnb tunes from europe and also youthman rocked the mic in fine stylee. It was also great to see everyone going off to the music. I'm hoping that I get another chance to book him next year.
Redeyes is back with a live mix showcasing the finest old and new soul-dripping beats by himself. Recorded live in Bankok for Homebass Communications. This one will sweeten up your Sunday 100%. Watch out for Redeyes album "Poetry In Motion" coming soon on Spearhead Records! Excellence!

Tracklist:
01 Redeyes & Eveson – State Of Mind [Forthcomin Channel 82]
02 Redeyes, Random Movement, Mutt & Mc Mike Romeo – Groove Thing [Poetry In Motion LP]
03 Redeyes – Turn Around [CIA Deepkut]
04 Redeyes & Deeizm – Luv & Haight [Poetry In Motion LP]
05 Redeyes – Hey Lover [Bingo]
06 Redeyes & Sweed – Poetry In Motion [Poetry In Motion LP]
07 Redeyes – Seperate Ways [DUB]
08 Redeyes – Conart [Poetry In Motion LP]
09 Redeyes – Clapslap [CIA Deepkut]
10 Redeyes – Cruise Ship To The Stars [Poetry In Motion LP]
11 Redeyes – Born With A Headache [Forthcomin Brand:Nu]
12 Redeyes – Dusty [Poetry In Motion LP]
13 Redeyes – I Live [Creative Source]
14 Redeyes & Sweed – The Night Is Over [Poetry In Motion LP]
15 Redeyes – Soul Brother [W10]
16 Redeyes – Let It Shine [Poetry In Motion LP]
17 Redeyes – Pusherman (S.P.Y. Vip) [DUB]