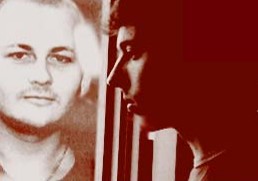 Exclusive mix by DJ Tremor for the forthcoming Double CD album from Cyb Orc (Trio from Germany/Ukraine) on Quantum Audio. The fully mastered version of this mix is coming out as 'Cyberspace' Bonus CD on their album in summer 2005.
host: seattlednb.com

"Quantum Audio is proud to announce its 1st CD release including all original material from 2 of the Ukraine's rising stars…. Cyb Orc. These guys have steadily been building a reputation in the tech / neurofunk d&b scene & have had tracks signed to Freak / Obscene, Fullforce, Concrete Future, Revolution, Salvage, Quantum Audio & have had 2 releases on the ever popular German mp3 label www.shadybrain.net & have more online 320's in store for another forthcoming mp3 label called Earwax. They have often co-produced music with their fellow countryman & talented producer, Sunchase (Hostile recordings) & have recently been working on collaboration projects with D-Struct & Robot Death Squad from the USA. Also one of their best tunes 'Final Transmission' (signed to Fullforce, a new Luxemburg based d&b label) has just received the remix treatment from none other than German heavy hitters, Phace (Subtitles / Protogen / Leet recordings).
This CD album release will be a double CD featuring a disc of unmixed unreleased Cyb Orc tunes which will be exclusive to this CD & a bonus mix CD of all Cyb Orc tracks mixed by DJ Tremor.
Ghost (one member of Cyb Orc) & myself just decided on a tracklist for the unmixed disc & I will be including a fully mastered version of this mix as a bonus disc 2 featuring tracks from disc 1 & also a glimpse of their future releases on labels such as Freak / Obscene, Fullforce, Revolution, Concrete Future & more…
Disc 1 will feature 11 original tracks by Cyb Orc, unmixed & available to DJs to play. The tracklisting will be as follows:
01. 'Tremor' (feat Sunchase)
02. 'Nebula'
03. 'Diagnosis' (feat Sunchase)
04. 'Looter'
05. 'Crying Orc'
06. 'Sunflower'
07. 'No Peace'
08. 'Access:Denied'
09. 'Endorphine'
10. 'Rampage'
11. 'Consumed'
This CD features 4 exclusive tracks ('Crying Orc', 'Access:Denied', 'Endorphine' & 'Rampage') which are not included in this mix, but the others you will be able to check out in the mix by clicking the link at the top of this post."
Tracklisting:
01. 'Final Transmission' (forthcoming Fullforce)
02. 'Shogun' (unsigned)
03. 'Nebula' (Quantum Audio)
04. 'No Escape' (forthcoming Concrete Future)
05. 'No Peace' (Quantum Audio)
06. 'Tremor' (feat Sunchase)
07. 'Looter' (Quantum Audio)
08. 'Aztech' (forthcoming Salvage)
09. 'Synoptic' (forthcoming Earwax mp3)
10. 'Diagnosis' (feat Sunchase) (Quantum Audio)
11. 'Ausweis Kontrol' (forthcoming Fullforce)
12. 'Consumed' (Quantum Audio)
13. 'Axis' (feat Sunchase) (unsigned)
14. 'Organizm' (feat Sunchase) (unsigned)
15. 'Assyrian' (feat Sunchase) (forthcoming Freak / Obscene)
16. 'Galaxy Express' (feat Robot Death Squad) (forthcoming Salvage)
17. 'Anubis 5' (feat Sunchase) (forthcoming Revolution)
18. 'Exorcist' (forthcoming Concrete Future)
19. 'Sunflower' (Quantum Audio)