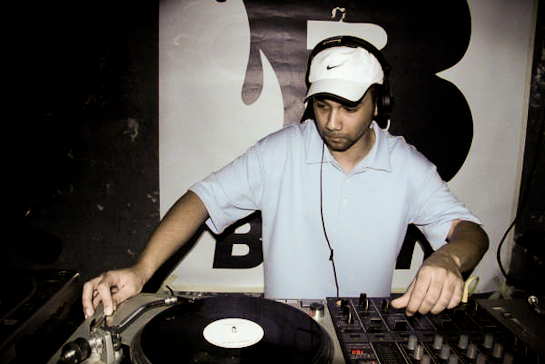 info: soundcloud.com/cablelondon, rolldabeats.com/artist/bladerunner/


Spearhead Records take over Relay in less than 3 weeks! To make the wait more bearable we've bagged an exclusive mix from Bladerunner. Bladerunner has been on the scene for over a decade so we couldn't think of anyone better to showcase to you what to expect on August 24th.
Bladerunner mixing it up for Spearhead at Cable on August the 24th. A flawless mix of heavy dread-style jump-up with deep liquid and vocal tracks – diverting stuff! Some classics chucked in for good measure – Mr. Grey knows his stuff and it shows in this mix.

Tracklist:
01. Bcee – Chameleon – savage rehab & mcleod remix – Spearhead
02. Bcee & Bladerunner – Fatal Attraction -Spearhead
03. High Contrast – Father can't you see im burning – Hospital
04. Robert Manos – Madness – Bcee remix
05. Bladerunner – All Thing – Dub
06. High Contrast – Make It Tonight – Hospital
07. Savage Rehab – Come To Me – Dub
08. Mr Explicit – Soul Attraction – Dub
09. Bungle – Siren – Bladerunner rollers remix – Spearhead
10. Bcee & Bladerunner – In The Shadows (The Miracle mix) – Spearhead
11. LSB – All My Love – Technicolour & Komatic remix – Spearhead
»» High Contrast – If We Ever – Hospital
12. Bladerunner – Hypnotising – Audio Warfare
13. Mr Explicit & Venom – Your Destiny – Dub
14. Savage Rehab – Desire – V Records
15. LSB – Over Thinking – Spearhead
16. Technicolour & Komatic – Stay – Bcee remix – Spearhead
17. Commix – Be True – Metal Headz
18. Dj Chap – Black Candles – Chronic
19. Sterling Sounds – Release You – Dread
20. Jill Scott vs Bladerunner – It's Love – Dub
21. Level 2 – Trapped – Chronic
22. Bcee – The Gift – Bladerunner remix pt.2 – Spearhead
23. Mr Explicit – Emotions – Dread
24. Physics – Dreamworld – D Bridge remix – Blindside